Back to top
News and Announcements
Class Field Trips
This year, K-2 will be going to Legoland and 3rd-8th will be going to Islands of Adventure. You can now purchase your spots for these trips online using your credit card. See below!

Spirit Week Continues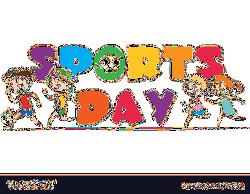 Spirit Week continues tomorrow, February 4th with Sports Day! Students may wear jeans and a sports shirt from their favorite sports team or player!

Drama Kids is Starting Soon!
Drama Kids is starting up soon! See the attached flyers for the K-1 class and the 2-5 class respectively! We had a huge turnout for our free demo class, now lets get our kids enrolled so they can make the best that Drama Kids has to offer!

Worlds Finest Fundraiser Update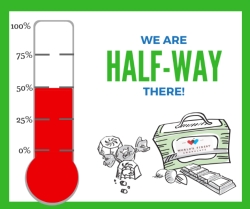 We are half way to our goal! Remember, the student selling the most # of boxes gets 2 free gala tickets ($160 value)! Let's keep going. If you haven't gotten your box or need another box, drop by the front office to claim yours today! Time is running out!

Chipotle Family Fun Night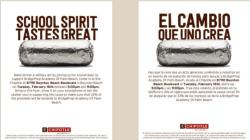 Come out and help us raise funds for our school during our family fun night at Chipotle. Celebrate Mr. Sirota's Birthday as well! Its on Tuesday Night, February 18, 2020!!!

Spring Portraits are on February 13, 2020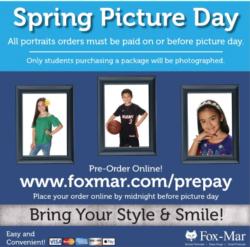 Please find the attached flyer regarding Spring Portraits and purchase information!

February Calendar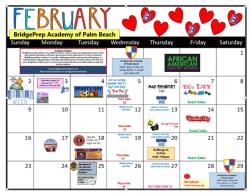 Please find attached our activities calendar for February!

BIA Meeting Notes
Please see the notes from our last BIA meeting below

School Choice Week Monday, January 27th through Friday, January 31st!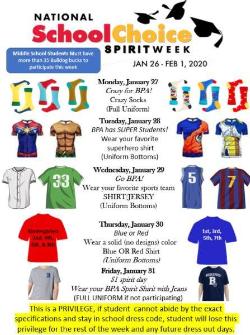 School Choice Week Monday, January 27th through Friday, January 31st!

Current Student Intent Form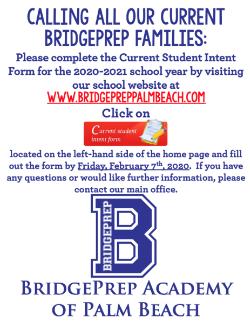 Calling all our current BridgePrep families:
Please complete the Current Student Intent Form for the 2020-2021 school year by visiting our school website at www.bridgepreppalmbeach.com. Click on the red button on the left-hand side of the home page and fill out the form by Friday, February 7th, 2020. If you have any questions or would like further information, please contact our main office.